"Seek the Truth, Come Whence it May, Cost What it Will."
The Bishop Payne Library building is closed for renovation.
The Bishop Payne Library building is closed for renovation.
We have moved to the Welcome Center, the brick building next to Immanuel Chapel.
Due to the COVID pandemic, the Welcome Center Library is open only to currently enrolled students and VTS faculty and staff, with a capacity of 6 patrons at one time.
For library access and book returns, please use the doors and book drop on the Grove Side of the building.
Library Hours of Operation
View Catalog
Prof's Picks
The Welcome Center Library building is open to all currently enrolled students and all VTS faculty and staff.
Library hours of operation are as follows:
Monday – 9:00 a.m. – 5:00 p.m.
Tuesday – 9:00 a.m. – 9:00 p.m.
Wednesday-Saturday – 9:00 a.m. – 5:00 p.m.
Sunday – CLOSED
NOTE: The library will be closed Good Friday, April 2 through Easter Monday, April 5.
"Our passion is to help you go deeper in your faith and
vocation through reading, research, and resources."
Borrowing Policies and Privileges
All borrower's cards are issued as a privilege, not a right, and the library reserves the right to deny, suspend, or revoke a card at any time for any reason. Questions about borrowing privileges may be directed to the library staff at paynelib@vts.edu.
Members of the VTS Community automatically have borrowing privileges and may obtain a library card at the library circulation desk. Trustees, staff, students, student & faculty spouses/partners, and Evening School students may borrow books from the circulating collection for a four-week period. Faculty members may borrow circulating materials until the end of the academic year, subject to recall if needed by another member of the VTS Community. Adjunct instructors may borrow circulating materials until the end of the semester, subject to recall if needed by another member of the VTS Community.
Students enrolled in a degree program at VTS have access to all of the resources of the Bishop Payne Library, whether on campus or at a distance.
While On Campus
Each student will be issued a photo ID card that also acts as your library card through the patron barcode attached to the back of your ID.
While in residence, students may check out up to 75 items at a time. These items are checked out for a four-week period with the option for two four-week renewals if there are no holds on the item.
Once the student has left the campus, items can be returned via U.S. mail or UPS. The items will be checked in upon arrival using the postmarked date.
The library reserves the right to recall an item if it is needed by another student or for a course reserve. You have five days to return a recalled item.
We have recently had some problems with distance students not returning materials. Please honor the community covenant by sharing resources. You will need to return your books and clear any outstanding fines before enrolling in the next class session.
While Away from Campus
The library will ship you items via UPS. Each package will contain five items at a time, up to your limit of 75 items total. The library will pay the cost of shipping items out while the patron pays for return postage.
Library Catalog
The library catalog is available at any time at http://librarycatalog.vts.edu.
Patrons may access their library accounts from the catalog page.
On the right side of the page, under "My Library," click on "My Account."
Enter your last name (ex. Smith) and the full library barcode from your library card (ex. BVTS0000000000). The barcode must include all digits but no spaces and is case sensitive.
Once access to your record has been attained, you are able to see what items you currently have checked out and renew items that are eligible for renewal. Items eligible for renewing are those that have not been renewed yet, on or before the due date, with no outstanding fines.
Electronic Resources
While enrolled as a student, you have access to the library's electronic resources, including ATLA Religion, EBSCO's Philosophy and Religion collection, and Psych Abstracts, among others. These databases can be found at http://vts.libguides.com/eresourcesBysubject.
If you are trying to access resources away from campus, the system will need to validate you as a currently enrolled student. To do this, you will be asked to enter your full name and your library barcode.
Many of the articles in these databases are full-text so that you will be able to get access from anywhere.
To gain access to articles that are not found full-text but are available at the Bishop Payne Library, notify the library through paynelib@vts.edu, and the staff will copy and send the article to you at a charge of five cents per page.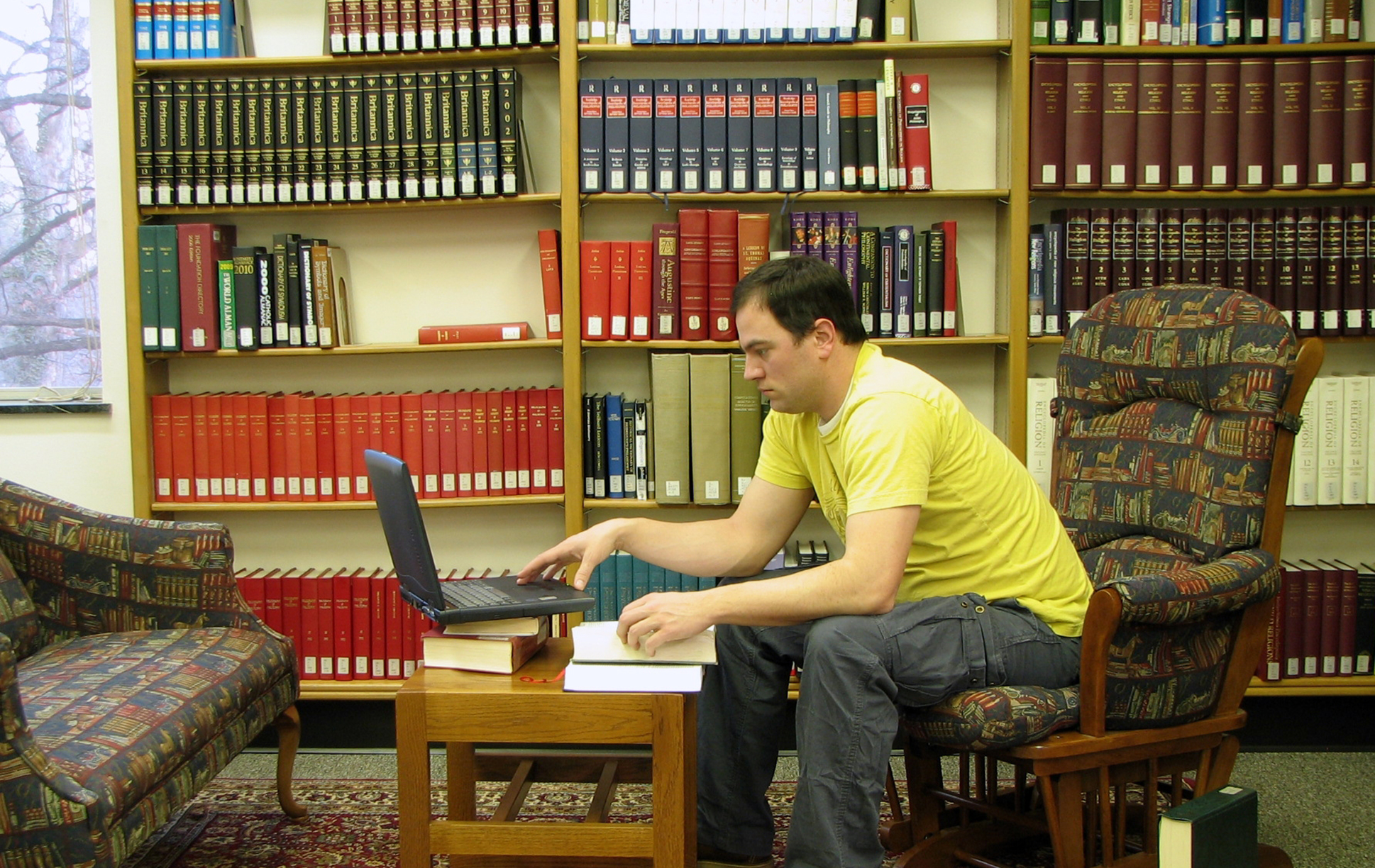 Archives
Mission Statement:
The mission of the Virginia Theological Seminary Archives (VTSA) is to solicit, collect, arrange, describe, preserve, and make available the historical records of the origin, development, programs, ministry, influence, liturgical practices, and people of Virginia Theological Seminary (VTS) and the Bishop Payne Divinity School (BPDS). Please see our Collections page and collection development policy for more information about our holdings.
The VTS Archives is also the proud home of the African American Episcopal Historical Collection (AAEHC), a joint project with the Historical Society of the Episcopal Church to document the experience of African Americans in the life and ministry of the Episcopal Church.
View Seminary Archives
AAEHC
For general reference: AskAAEHC@vts.edu
Click here for African American Episcopal Historical Collection, Episcopalian Seminary resources.
View Resources