"Seek the Truth, Come Whence it May, Cost What it Will."
The Bishop Payne Library building is open to:
Currently enrolled students, faculty, and staff of VTS                            VTS Contextual Ministry supervisors                                                     VTS faculty emeriti                                                                                   VTS alumni                                                                                               Washington Theological Consortium
The library building is closed to the public.

Questions? Contact us at paynelib@vts.edu or 703-461-1733.
Local Clergy: contact us to renew or obtain library privileges.
Private Researchers: contact us for an appointment.
The book drop is located outside, in front of the library building.           Please return all books there.
Current Library Hours
| | |
| --- | --- |
| Thanksgiving Holiday Hours 2022 |   |
|      Saturday, November 19th |      9:00 am – 5:00 pm |
|      Sunday, November 20th |      CLOSED |
|      Monday, November 21st |      9:00 am – 5:00 pm |
|      Tuesday, November 22nd |      9:00 am – 5:00 pm |
|      Wednesday, November 23rd |      9:00 am – 12:00 pm |
| | |
| November 24 – 25– 26– 27 | Thanksgiving Weekend |
|             Thu – Fri – Sat– Sun |     CLOSED |
| | |
| Starting November 28, 2022 | Fall Semester Extended Hours |
|      Monday – Thursday |      9:00 am – 9:00 pm |
|      Friday – Saturday |      9:00 am – 5:00 pm |
|      Sunday |      2:00 pm – 9:00 pm |
Virginia Theological Seminary COVID Guidelines:
Masks are optional inside all buildings.
View Catalog
Prof's Picks
"Our passion is to help you go deeper in your faith and
vocation through reading, research, and resources."
The Bishop Payne Library is located on the campus of the Virginia Theological Seminary in Alexandria, Virginia. The library serves seminary students and their families, faculty and staff, as well as local clergy and Christian educators, students and faculty of the Washington Theological Consortium and VTS alumni.
The Bishop Payne Library holds over 250,000 volumes and provides access to 300,000 ebook titles and 2,000 periodicals. The Library is also home to the Seminary Archives and the African-American Episcopal Historical Collection.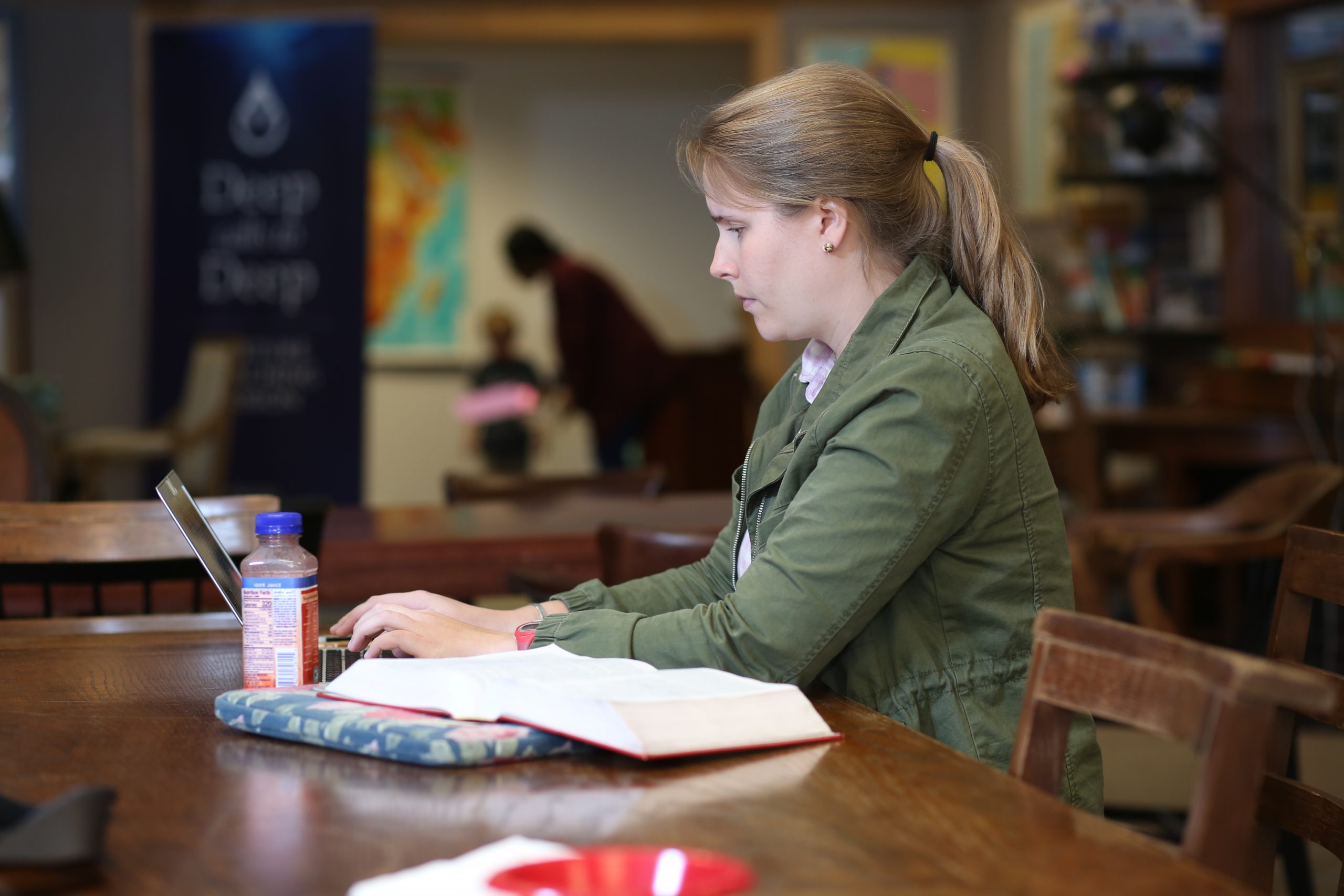 Anyone:
Click here for freely available electronic resources accessible to anyone on the Internet.
View Resources
"Seek the Truth, Come Whence It May, Cost What It Will."
This motto, inscribed on the entryway of the Bishop Payne Library, sums up the library's purpose on campus: to facilitate the search for God's truth through the educational experience at VTS. As the research center on campus, the library's mission is to provide patrons with research assistance in utilizing the library's rich collections.
The Bishop Payne Library staff includes four professional librarians, two archivists, and support staff to assist patrons in their research. It is the policy of the Library to provide all patrons with professional, equitable, and courteous reference assistance.
Reference assistance is available to faculty, staff, students, and the general public upon request.
Remember:
Please feel free to contact us with your research questions by phone at 703-461-1733 or by e-mail at paynelib@vts.edu.
Archives
Mission Statement:
The mission of the Virginia Theological Seminary Archives is to serve the seminary community by collecting, preserving, and making available through open and equitable access: the institutional records of Virginia Theological Seminary and Bishop Payne Divinity School; the papers of prominent individuals of the two organizations; and the holdings of the African American Episcopal Historical Collection (AAEHC), a joint project of VTS and the Historical Society of the Episcopal Church.
View Seminary Archives