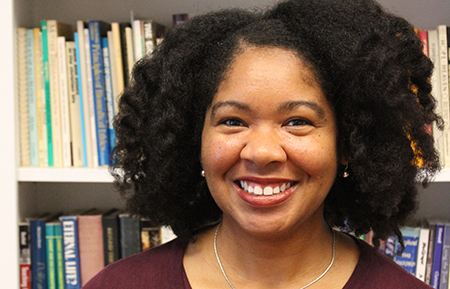 Alumni Convocation – Register Today
This event will be held in-person on campus as well as online.
Keynoter is Donyelle McCray, Th.D. '06, associate professor of homiletics at Yale Divinity School. Her talk is entitled "The Apostle Pauli." Dr. McCray will reflect on some of the insights that the Rev. Pauli Murray learned from a beloved spiritual teacher, Julian of Norwich.
In the morning there will be a Reparations information session with Ebonee Davis, associate for multicultural ministries programming and historical research for Reparations. Convocation Evensong will include a sermon by AAEC President the Very Rev. Billy Alford '92, and the awarding of Honorary Degrees. Following Evensong, there will be a reception.
Current students are welcome to attend all events. Registration is required.