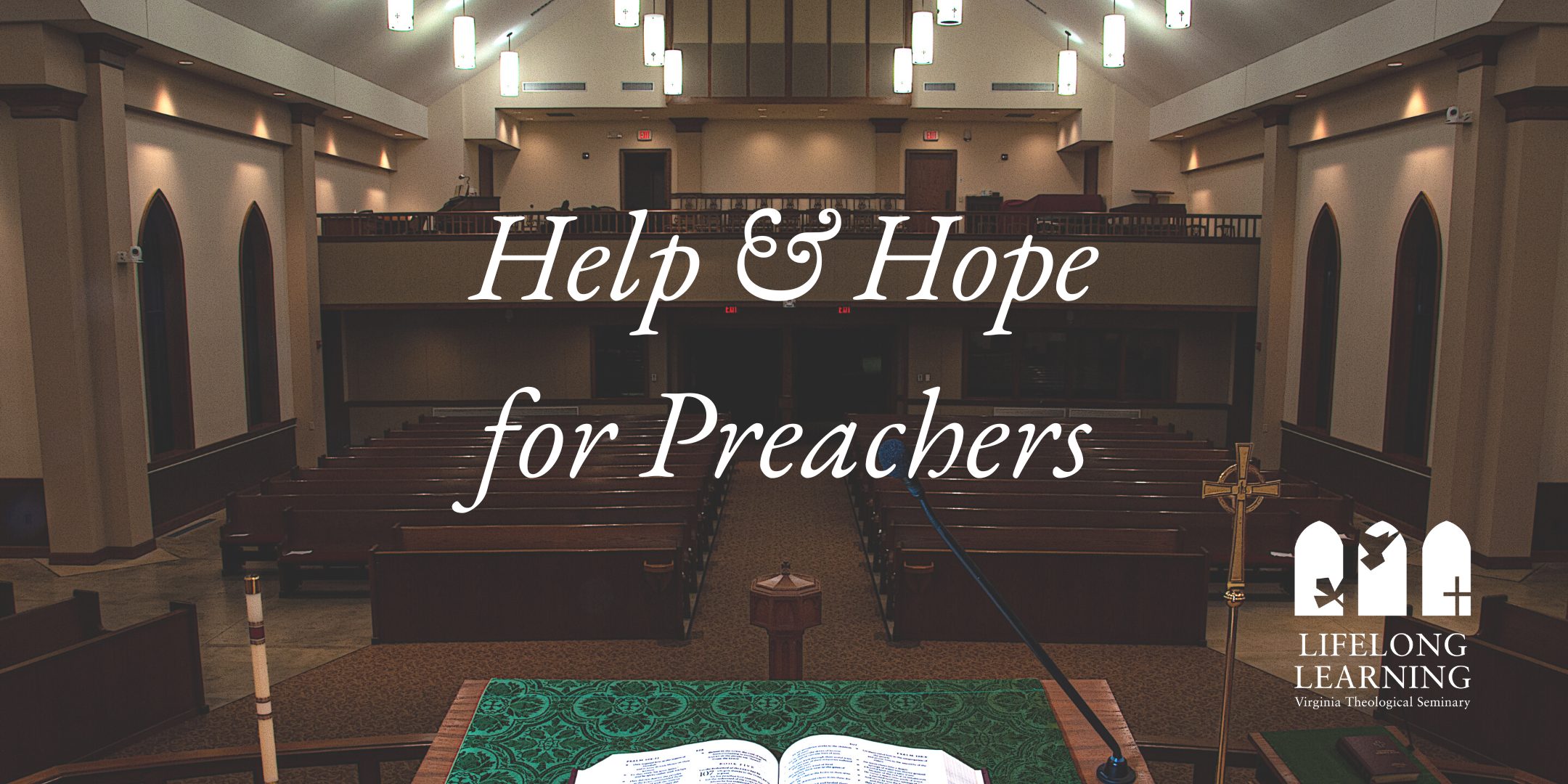 Help & Hope for Preachers
Click here for more info and to register!
This program will be held onsite on the campus of Virginia Theological Seminary – click here for more information about visiting campus, including a campus map. This workshop will meet on Saturday, April 29th 2023 from 8:30 a.m. – 1:30 p.m.
The changes in technology combined with the realities of the pandemic context have accelerated existing challenges for preachers. This weekend workshop will explore the challenges of preaching in the hybrid context and provide a range of theoretical and practical possibilities for effective preaching. This program is for anyone who preaches and wants to reimagine how their preaching can be retooled for their own fulfillment and for the edification of the congregations that they serve. Bring your specific questions, challenges, conundrums, examples, and concerns to explore during an hour-long workshop with Dr. Jefferson and your preaching peers. This event is being offered jointly by Lifelong Learning and Deep Calls to Deep.
The Rev. Mark Andrew Jefferson, Ph.D. will lead this workshop-style program. Dr. Jefferson currently serves as the Assistant Professor of Homiletics (Preaching) and the Associate Director of the Deep Calls to Deep Preaching Program at Virginia Theological Seminary.
Workshop Schedule:
8:30-8:50 a.m. Arrive, register

9:00-10:15 a.m. Keynote

10:15-10:30 a.m. Break

10:30-11:45 a.m. Workshopping participants' specific questions and issues

11:45 a.m.-12:00 p.m. Break

12:00-1:15 p.m. Optional lunch discussion for participants