Date: May 20, 2021
Commencement 2021 was one for the books: first outdoor ceremony in three decades, PB Curry on the mic ("If bigotry is your game, Jesus is NOT your name!"), the threat of a cicada invasion … we had it all! And for the graduates, they experienced a true moment of change, shedding their seminarian identity as they walked across the platform (Bishop Walker Circle this year) in another step towards ministry or chaplaincy, further academic work, or another undertaking. I hope they will look back on this day with joy and pride. I know my heart swelled in the second seat of the first row as they were held in prayer and recognized for their achievements.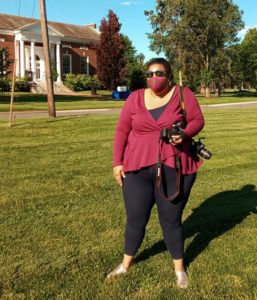 Commencement is the best day of the academic year. At no other time does the air feel as joyful, giddy, nervous, or relieved. It is truly a special moment on the Holy Hill, and I (and the rest of the Communications team) endeavor to capture that time for remembrance in perpetuity. Please visit us on Facebook, Twitter, and Instagram to relive the ceremony and see special photos from that day. 
Of course, I wouldn't be able to document this day without the help of so many others.
Ruthanna Hooke, Judy Fentress-Williams, Shawn Strout, Elly Hahn, Rachel Holm

, and Joanna Unangst '22 

planned a ceremony full of

 pomp, circumstance, and prayer.

 

Julia Domenick '22 and Iva Staats

 '22

, along with their team, 

efficiently tested 

all 202

 attendees and graduates

, ensuring our ceremony would be safe for those in attendance and 

safe for 

the family

 and 

friends Commencement attendees

 

would return

 

home 

to

.

The WHOLE Facilities team, but especially Griffin Warder, Tim Lawhorn,

 John Erbe, Victor 

Hurtado

, 

Tom Leake, 

and Stuart Dahlinger

,

 showed up before dawn (okay, 

at 

6:30 a.m.) to set up chairs, 

tech areas,

 and my ladder for the class photo

. 

Reggie Gravina worked 

in 

tandem with our live stream contractor, Duane Lomis

,

 and 

Duane's 

team

,

 to ensure family and friends across the globe could join in 

our

 

festivity

.

Logan Lovelace '22 was my photography partner, getting shots of the crowd and ceremony.

Chris Blain and the team from Meriwether Godsey kept us hydrated and well-fed.

 
I am grateful to each one of them for their dedication to celebrating this class and this place. I am honored to work alongside them every day. 
Elizabeth Panox-Leach
Communications Manager